WBI Energy Promotes Rust to Executive Vice President of Operations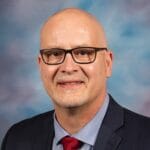 WBI Energy, Inc. announced today that Jeffrey J. Rust is being promoted to executive vice president of operations effective Jan. 1. Rust joined WBI Energy in 2015, when he was hired as vice president of operations.
"Jeff has been an exceptional leader at WBI Energy, applying his extensive knowledge of the oil and natural gas industry, including construction and turnarounds in complex processing projects," said Trevor J. Hastings, president and CEO of WBI Energy. "He has successfully managed material growth projects at our business and has led substantive improvements to our operations and safety procedures."
Prior to joining WBI Energy, Rust worked 24 years for a leading national industrial services provider and also worked in the energy exploration and production industry. He holds a bachelor's degree in business administration from Minot State University.
About WBI Energy
WBI Energy, Inc. provides natural gas transportation and underground storage services through regulated pipeline systems primarily in the Rocky Mountain and northern Great Plains regions of the United States. It also provides nonregulated cathodic protection and other energy-related services. WBI Energy is a subsidiary of MDU Resources Group, Inc. (NYSE: MDU). For more information about WBI Energy, visit www.WBIEnergy.com. For more information about MDU Resources, visit www.MDU.com.
Media Contact: Laura Lueder, manager of communications and public relations, 701-530-1095