WBI Energy Promotes Dempewolf to Assistant Vice President of Pipeline Operations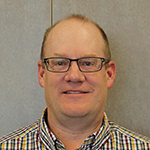 WBI Energy, Inc. announced today that Marcus R. Dempewolf is being promoted to assistant vice president-pipeline operations effective Jan. 1. Dempewolf has been employed with WBI Energy since 1997 and has served as the company's director of pipeline operations since 2013.
"Marc has a substantial scope of responsibility within WBI Energy, including overseeing our district operations, construction crews, the majority of our engineering teams, and our environmental and integrity management programs," said Trevor J. Hastings, president and CEO of WBI Energy. "His excellent leadership in these areas has been, and will continue to be, key to ensuring the safe and reliable operation of our natural gas transportation system while growing our capacity to serve our customers."
Dempewolf joined WBI Energy in 1997 as a staff engineer and has held a number of positions of increasing responsibility. He has a bachelor's degree in mechanical engineering from Montana State University and is a licensed professional engineer.
About WBI Energy
WBI Energy, Inc. provides natural gas transportation and underground storage services through regulated pipeline systems primarily in the Rocky Mountain and northern Great Plains regions of the United States. It also provides nonregulated cathodic protection and other energy-related services. WBI Energy is a subsidiary of MDU Resources Group, Inc. (NYSE: MDU). For more information about WBI Energy, visit www.WBIEnergy.com. For more information about MDU Resources, visit www.MDU.com.
Media Contact: Laura Lueder, manager of communications and public relations, 701-530-1095