Public Awareness & Safety
In the case of a pipeline EMERGENCY, call 1-888-859-7291 IMMEDIATELY!
Natural gas transmission pipelines provide a vital link between producers and consumers in the United States. Pipelines make it possible to deliver North America's abundant natural gas reserves to fuel homes, businesses and the American economy.
Pipelines are an extremely safe way to transport natural gas across the country. In fact, the Department of Transportation says pipelines are the safest mode of energy transportation.
Pipeline safety is a responsibility that's shared among many people, including pipeline company personnel, the federal and state agencies that oversee natural gas pipelines, public safety officials and — equally important — our neighbors who live and work near pipelines.
BUILDING AND MAINTAINING SAFE PIPELINES
We consider safety in everything we do, from the quality of the materials we purchase to inspections and maintenance after construction. We work hard to maintain the integrity of our pipeline system.
24/7 monitoring
Surveillance
Routine inspections
Maintenance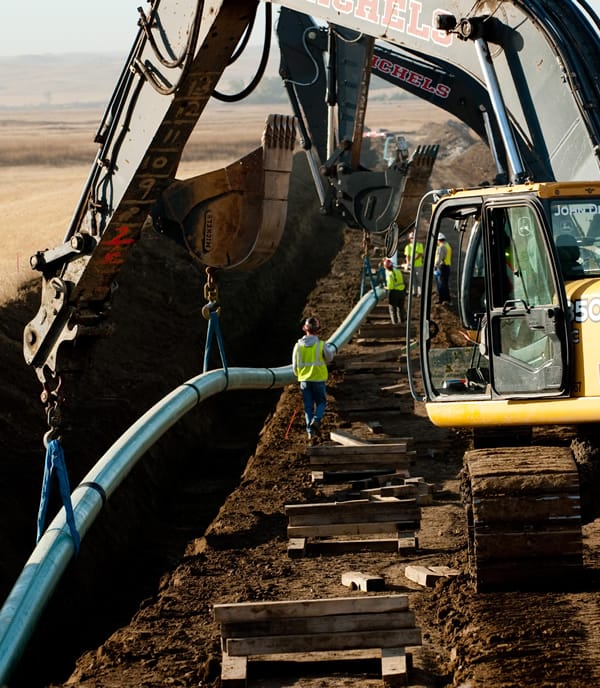 Most pipeline right-of-ways are clearly identified with line markers. A pipeline right-of-way is a strip of land that usually varies between 25 to 150 feet wide depending on the size of the buried pipeline. This strip of land enables workers to gain access to the buried pipeline for effective surveillance. Restricting building or digging in the right-of-way protects the landowner and the community through which the pipeline passes. The right-of-way can exist in many different kinds of terrain, from river crossings and cultivated fields to urban areas.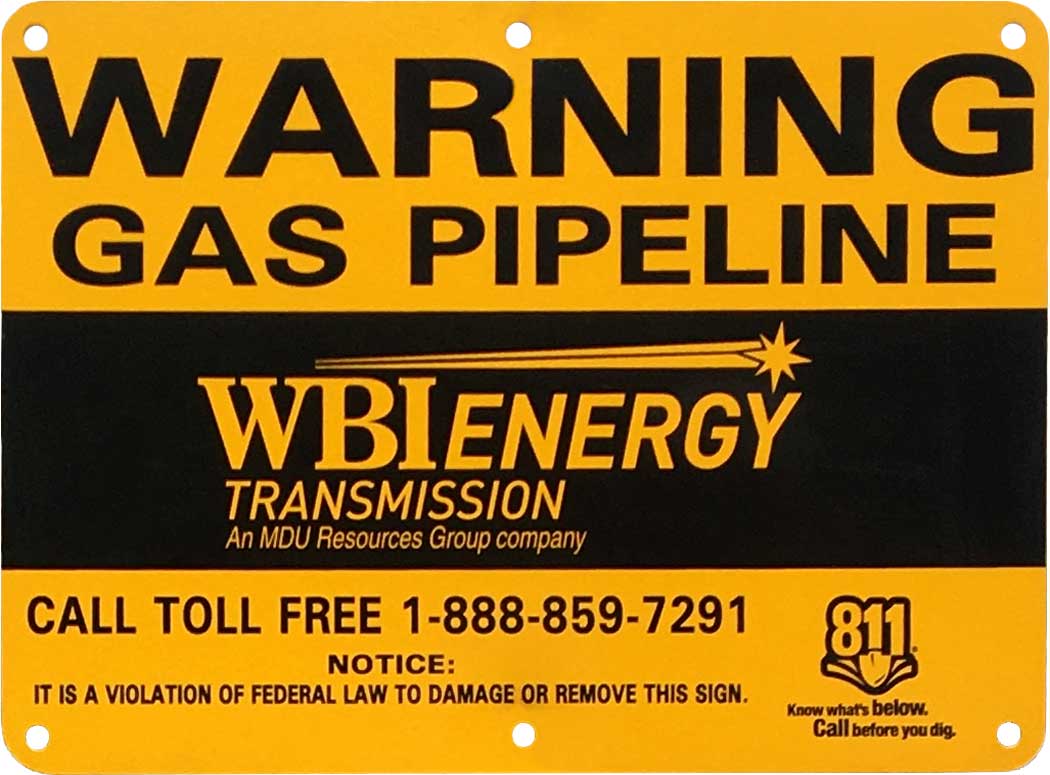 Sign Marker
Pipeline markers are used to notify the public of pipelines located in the area. They also provide the company name, product and contact number of the company operating the pipeline.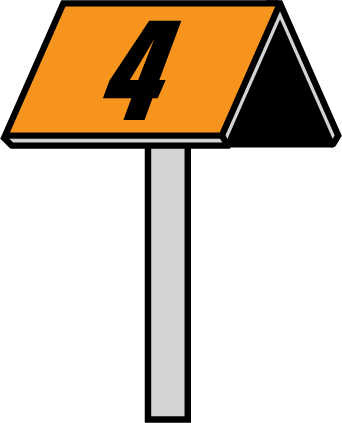 Aerial Marker
Patrol airplanes can pinpoint locations along a pipeline using skyward-facing aerial markers like these.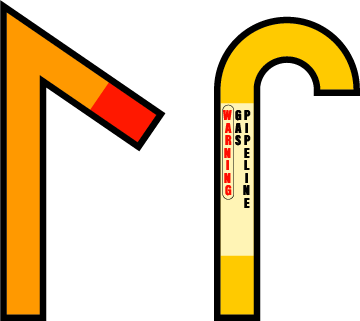 Casing Vent Marker
This marker is used where a pipeline, protected by a steel outer casing, passes beneath a roadway, rail line or similar crossing.
The interstate natural gas pipeline industry invests millions of dollars each year in maintenance and construction programs, testing, research, emergency training and public information to ensure public safety. Along with these efforts, we need your help and cooperation. You can do your part by becoming familiar with and prepared for potential hazards.
You can call 1-888-859-7291 24 hours a day. If you notice any suspicious activity at or near our pipelines, valves or compressor stations, please call us immediately.
How do I recognize a pipeline leak?
Use your eyes, nose and ears to detect a leak.
Look:
Dirt being blown or appearing to be thrown into the air.
Water bubbling or being blown into the air at a pond, creek or river.
Fire coming from the ground or appearing to burn above the ground.
Dead or dying vegetation on or near a pipeline right-of-way in an otherwise green area.
A dry spot in a moist field.
A low-lying, white cloud or fog originating near the pipeline location.
Listen:
A roaring, blowing or hissing sound coming from the vicinity of the pipeline or a connecting facility.
Smell:
Any strange or unusual odor, such as sulfur or rotten eggs, in the area of the pipeline.
Know what is below: Call 811 before you dig. IT'S FREE, AND IT'S THE LAW!
Calling 811 will start the process of informing owners and operators of underground utilities of your proposed excavation. You are required to call at least 48 hours (excluding weekends and holidays) prior to excavation to allow owners and operators to mark their underground facilities.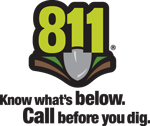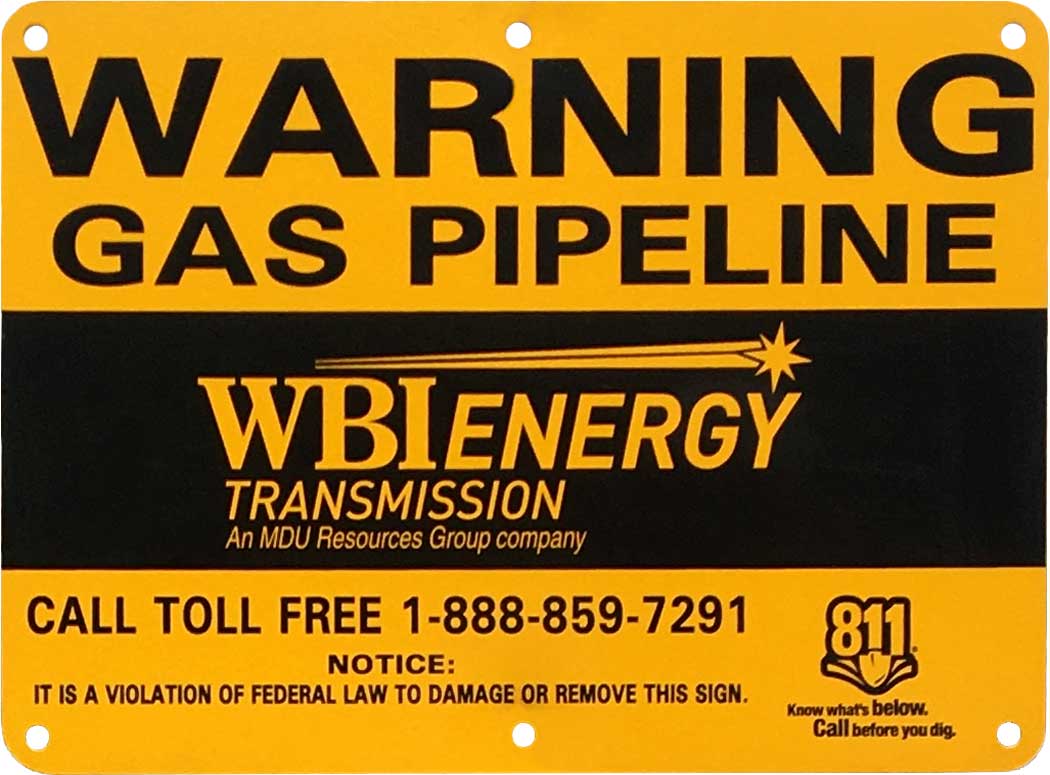 What To Do If You Suspect A Pipeline Leak Or Suspicious Activity
Leave the leak area immediately and walk into the wind away from possible hazardous fumes.
Abandon any equipment being used in or near the area.
Avoid any sources of ignition. For example, do not start an engine, use a phone, switch on/off light switches or do anything that may create a spark.
From a safe location, call 911 or your local emergency response number and our pipeline emergency number: 1-888-859-7291.
Try to prevent others from entering the area.
Do not attempt to extinguish a natural gas fire.
Do not attempt to operate any pipeline valves; you might make the situation worse.
National Pipeline Mapping System
The U.S. Department of Transportation's Office of Pipeline Safety developed the National Pipeline Mapping System to provide information on transmission pipelines to the general public. Printable maps can be obtained by ZIP code or by county and state.