2023 Line Section 27 Expansion
The 2023 Line Section 27 Expansion Project will provide 175,000 equivalent dekatherms per day of incremental firm natural gas transmission capacity.
The project consists of two 24-inch pipelines each approximately 500 feet in length connecting ONEOK's expanded Demicks Lake natural gas processing facility in McKenzie County, North Dakota, to WBI Energy's Spring Creek interconnect with Northern Border Pipeline in McKenzie County.
The project includes construction of a new Spring Creek Compressor Station near Northern Border's Spring Creek Interconnect and tie-in facilities, including pipeline and associated measurement facilities.
Construction is anticipated to begin in spring 2023. The pipeline is expected to be in service by November 1, 2023.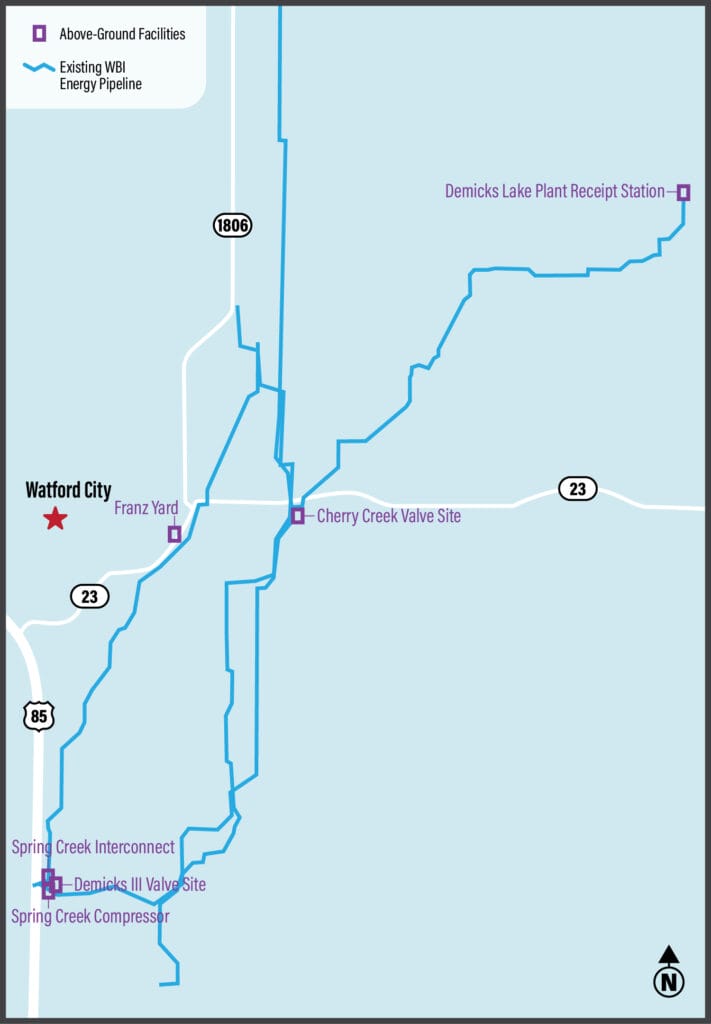 Sept. 22, 2022: FERC Notice of Application
Spring 2023: On-Site Construction Anticipated To Begin
November 1, 2023: Anticipated In-Service Date
Land and Right-of-Way Acquisition Supervisor
Comments About This Project?
Share your thoughts with us.
"*" indicates required fields