Grasslands South Expansion
The Grasslands South Expansion Project will provide 94,000 dekatherms per day of firm natural gas capacity from a new receipt station at ONEOK's Bear Creek natural gas processing facility in Dunn County, North Dakota, to a new interconnect with Big Horn Gas Gathering, LLC in Sheridan County, Wyoming.
The project includes construction of 15.3 miles of 12-inch diameter natural gas lateral pipeline from the Bear Creek Plant to WBI Energy's existing Manning Compressor Station, with one valve setting midway.
Construction is anticipated to begin in spring 2023. The pipeline is expected to be in service by November 1, 2023.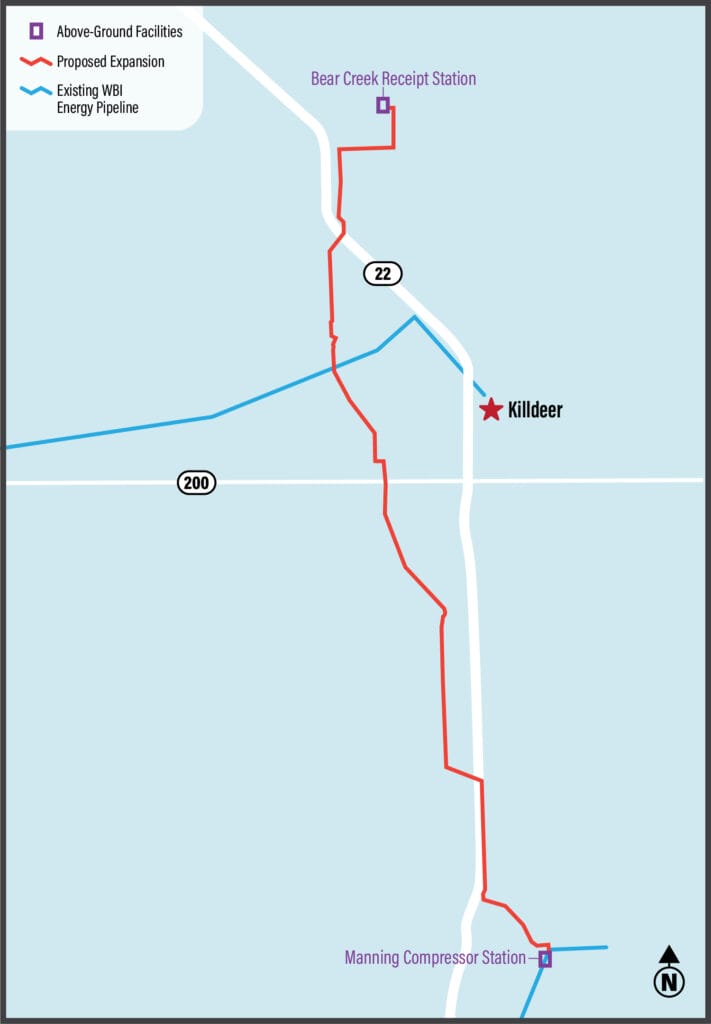 New recipient point, Dunn County, ND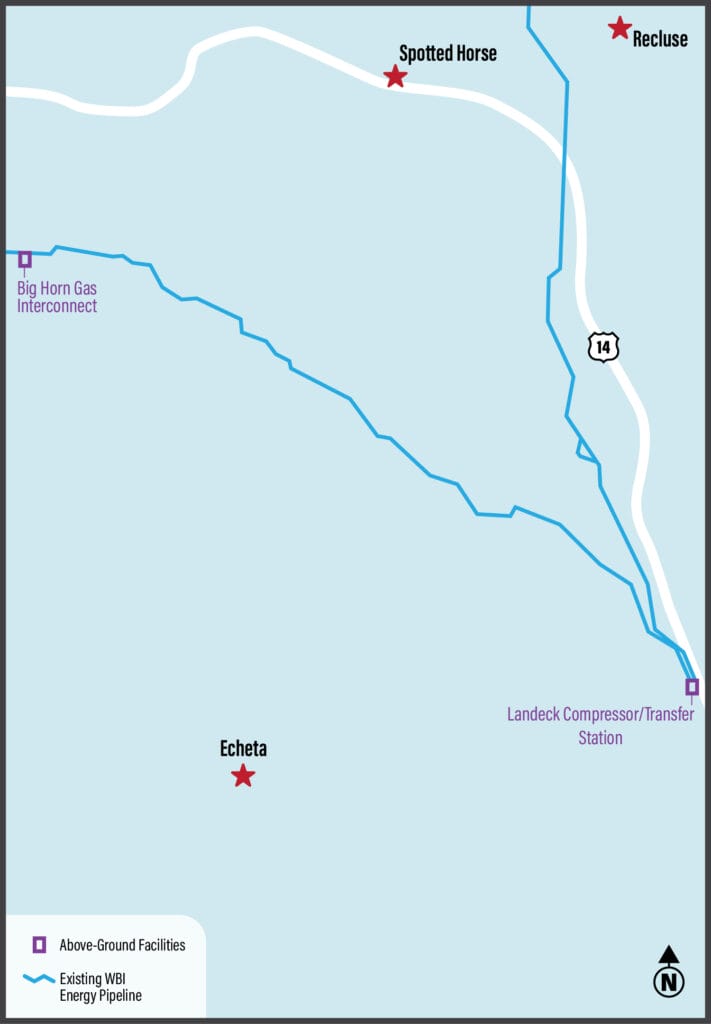 New delivery point, Sheridan and Campbell counties, WY
Jan. 10, 2022 - Jan. 28, 2022: WBI Energy Held Open Season
December 30, 2022 FERC Notice of Application
Spring 2023: On-Site Construction Anticipated To Begin
November 1, 2023: Anticipated In-Service Date
Land and Right-of-Way Acquisition Supervisor
Comments About This Project?
Share your thoughts with us.
"*" indicates required fields