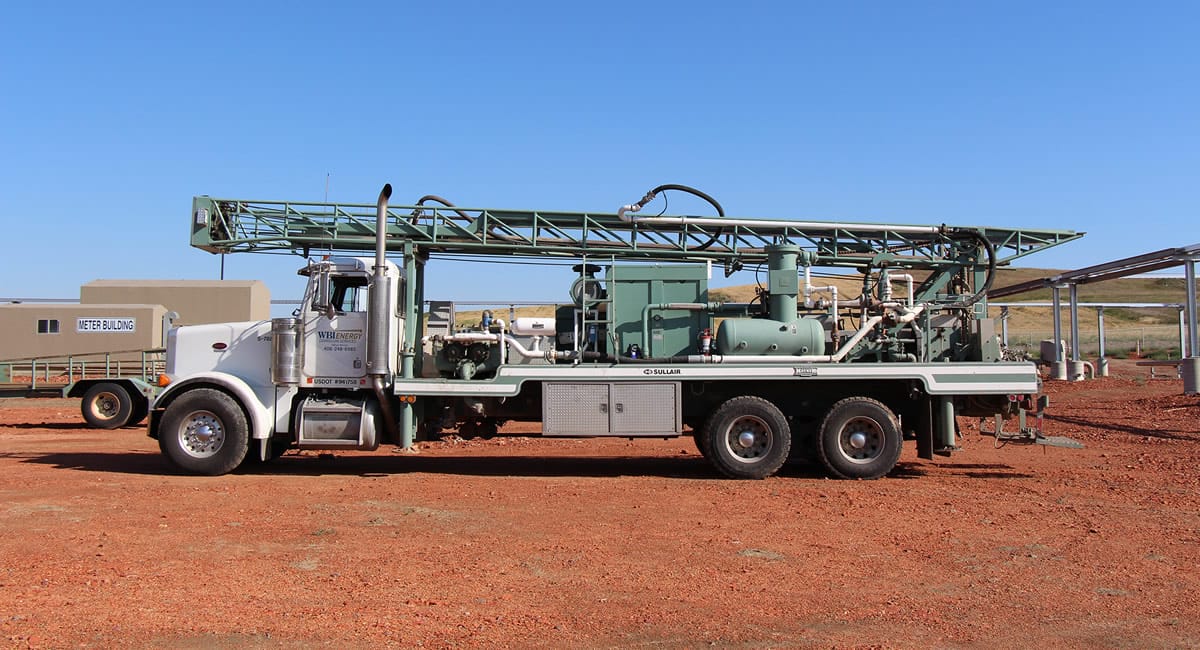 ABOUT WBI ENERGY Corrosion Services
WBI Energy Corrosion Services is a full-service corrosion-prevention company specializing in cathodic protection – a common method used to control corrosion. The company designs and installs systems to prevent and control corrosion on metal structures and provides specialized services to detect corrosion and pipeline coating defects.
Corrosion Services also designs, manufactures and installs solar power systems for remote locations that don't have access to an electrical power supply.
Primary customers include oil and natural gas pipeline and production companies that need corrosion control for pipelines, oil transporters, refineries and municipal water utilities. Any entity that depends on buried, submerged or surface-placed metal as a component of their business operation is a potential customer.
Based in Billings, Montana, the company has employees and works for customers across the western United States. 
Many of our employees are accredited by the National Association of Corrosion Engineers. NACE accreditation features various levels of certification depending on work experience and amount and type of classroom training. To achieve the certification, employees need to take classroom training plus pass a rigorous examination.
WBI Energy Corrosion Services provides a wide variety of innovatively engineered corrosion prevention solutions for effectively managing many different types of buried or submerged metal structures. Cathodic protection, facility inspections, leak detection, air/hydro excavation and solar power installations are just some of the services offered.
With customers stretching across the Rocky Mountain and Mid-Continent regions, we provide exceptional service and quality materials while maintaining a sharp focus on customer satisfaction and safety.
At WBI Energy Corrosion Services, safety is our No. 1 priority. Corrosion Services has a comprehensive Health Safety and Environmental Program that has been fully vetted by ISNetworld and meets OSHA requirements. WBI Energy Corrosion Services safety statistics are monitored by ISNetworld and PEC Premier. In-house safety specialists are employed to administer our Safety Program in conjunction with our Safety Committee. In addition to the Corrosion Services Safety Program, employees also receive SafeLand USA training on an annual basis.
WBI Energy Corrosion Services employees are trained and documented as "qualified" for the corrosion-related tasks they perform on jurisdictional pipelines and facilities using the ISNnetworld and Veriforce OQ documentation programs.
Since the inception of the company, WBI Energy Corrosion Services has installed thousands of cathodic protection systems on a wide variety of aboveground and belowground structures throughout the region in a safe and cost-effective manner.
At- and Below-Grade Storage Tanks
Corrosion Services has designed and installed cathodic protection systems for at- and below-grade storage tanks for scores of facilities located throughout the region. These tanks have demonstrated satisfactory levels of performance even under the harshest conditions. Using the Corrosion Services systems, the useful life of the tank can be extended for more than 50 years.
Some pipelines are government mandated to have cathodic protection as a method of corrosion control. Corrosion Services personnel have designed, installed and maintained pipeline protection systems throughout the region since the early 1980s.  Through this practical experience, many different conditions have been encountered and a variety of different cathodic protection installation methods have been utilized.
Corrosion Services technicians have installed literally thousands of cathodic protection systems for well casings on crude oil and natural gas wells, using either conventional AC power or solar power technology.
Municipal Water Supply Systems
Water is a valuable commodity. Corrosion Services personnel have designed and installed cathodic protection systems for water and wastewater systems throughout the region.
Process Plant Cathodic Protection
Corrosion failures can lead to product losses, liability issues and expensive downtime at chemical plants, electric power stations, refineries, and compression facilities.  Corrosion Services personnel have been involved in cathodic protection at these types of facilities for the last two decades and have the safety training allowing them to work in these locations.
Contact Corrosion Services
Craig Nickel
Manager, Procurement and Sales, Corrosion Services-Midstream
Office: 406-248-6985
Cell: 406-670-9033 
[email protected]